It's about time I got these posted here! I just wonder - where do time go? I don't seem to get half what I wan't done... But part of my lack of time these days is that I have decided to stay away from the computer when little DS is at home and awake. Spending more time with him, playing and drawing and so on, no matter how much I love digiscrapping and designing, the memories I make in my layouts is not much worth if I don't get us some real memories of times spent together. So, that is why I haven't had time to blog as much as I should have....
Got lot's of templates I haven't posted here yet, and since I will right after this post a freebie I wan't to show you these...
The first templates I will show is
Drifting
, you know I like to play around with the placement of the papers.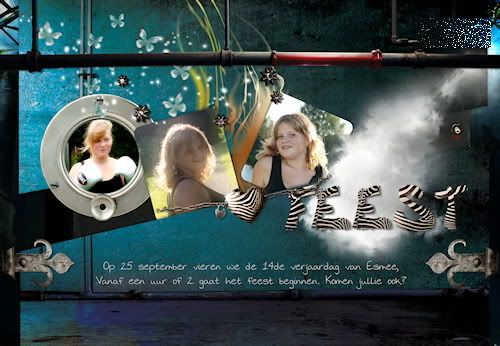 By Carinspixels using Drifting and "lots of Lorie Davison goodies"
And
I♥photography
that is also available as png-files and I got a set of frames too (unique, not the same as in the templates)
And File it round up!